Your skin cells are constantly hard at work. As the top layer gradually sheds away, cells underneath the surface of your skin are recreating new skin tissue and pushing that layer up to the surface.
But as you get older, this process slows down a bit. This can lead to a thick, uneven layer of dead skin cells that leave your skin looking lackluster and even more wrinkled. Plus, collagen development slows down, which can lead to laxity issues and sagging skin.
Chemical peels resolve these skin concerns. This type of treatment involves applying medical-grade chemical solutions to your face to force the damaged outer layer to exfoliate.
At the same time, those chemicals reach deeper layers and stimulate collagen production. With regular chemical peels, your skin continues to improve and heal from the deepest layers, so your skin is always looking (and feeling) more youthful.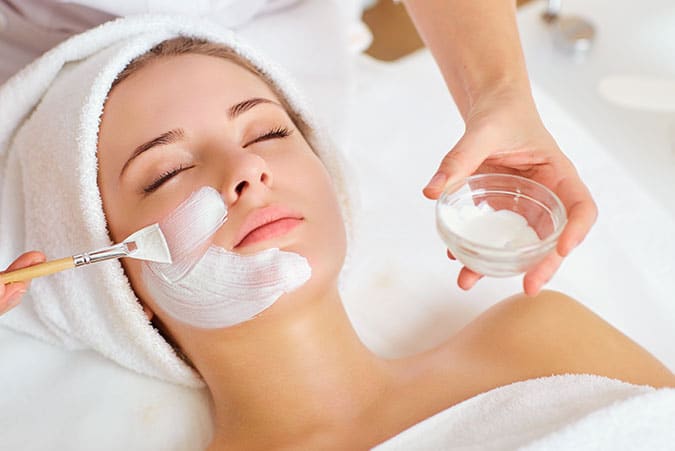 At Looks RN, LLC, Stephanie provides a wide variety of chemical peel solutions, so she's able to personalize your chemical peel to your skin and any concerns you want to target. Chemical peels, which can be used on your face, neck, and décolleté, are beneficial for treating and minimizing the appearance of:
Enlarged pores
Lines and wrinkles
Freckles and dark patches
Sun damage and age spots
Scars, including acne scars
Since chemical peels remove the dead layer of skin, you're also going to notice that your skin feels softer and smoother, too.
At Looks RN, LLC, you have the option of light- to medium-depth peels. Gentler peels, known as "lunchtime peels," leave you with instantly more vibrant skin with no downtime. Aside from needing to apply sunscreen regularly — your skin is always more sensitive to the sun after a chemical peel — you won't have any downtime after a chemical peel.
If you have a deeper chemical peel, you're probably going to experience some redness, irritation, and peeling for several days. These side effects are normal and just a result of healing processes that are occurring. Once these side effects subside, you start noticing that your skin is more radiant with each passing day.
Individual results may vary.