The Plasma Pen is the latest and most advanced type of anti-aging and skin rejuvenation treatment. As you age, your skin starts sagging and drooping, while collagen production slows down. The revolutionary Plasma Pen treatment combats these issues and helps firm and tighten your skin from the deepest layers.
During your Plasma Pen treatment, the specialized handheld tool creates dozens of micro trauma wounds in your skin's epidermal layer. At the same time, the Plasma Pen heats underlying tissues by converting electrical energy into a safe and effective therapeutic heat energy.
By essentially combining the benefits of micro-needling and radio frequency energy, the Plasma Pen stimulates your body's ability to heal itself. Treatments stimulate blood flow to the area and trigger the development of skin-firming collagen, as well as healthy new skin tissue.
Your Plasma Pen service from Looks RN, LLC, can treat and minimize the appearance of those age-related issues — like fine lines and wrinkles — that give away your true age. Plasma Pen treatments are beneficial for resolving: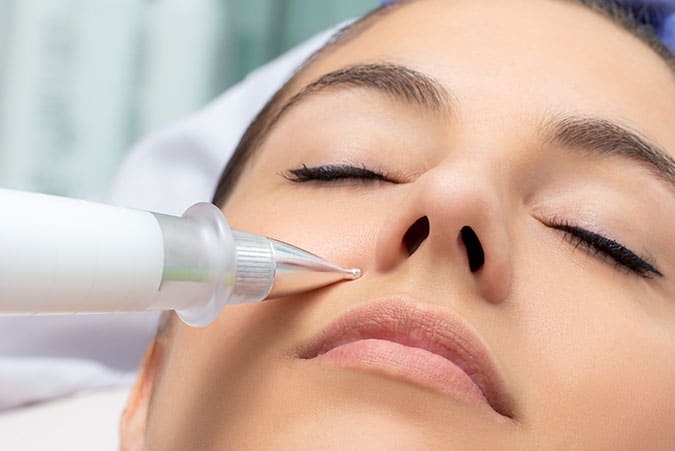 Crow's feet
Smile lines
Frown lines
Acne scars
Drooping eyelids
Vertical lip lines
Nasolabial folds
The groundbreaking technology behind the Plasma Pen can serve as an alternative or an enhancement to invasive surgical procedures, such as a blepharoplasty for your eyelids. Treatments can even rejuvenate and lift your cheeks, ear lobes, and jawline, for a minimally invasive face-lift effect.
Your personalized Plasma Pen treatment from Looks RN, LLC, isn't just for your face. Stephanie can use the Plasma Pen to revitalize and lift the skin on your décolleté, neck, and upper arms.
Because the Plasma Pen involves creating mild skin wounds, you're going to have some swelling, bruising, flaking, and even inflammation for several days. These are natural side effects of healing and clear signs that your Plasma Pen session was effective.
Within a few weeks, you should start noticing that your skin is becoming more even toned, smoother, and plumper as collagen builds up and your skin gradually lifts from the deepest layers. You can experience a dramatic improvement in your skin within about four to six months of a single Plasma Pen treatment.
Once you achieve your skin goals with Plasma Pen, Stephanie is likely going to encourage you to come into Looks RN, LLC, once or twice a year for maintenance Plasma Pen sessions.
Individual results may vary.