Kybella is an aesthetic injectable that contains a synthetic form of deoxycholic acid. This compound, which does occur naturally in your body, is responsible for metabolizing and absorbing fat.
When Kybella is injected into targeted areas along your jawline and under your chin, it destroys fat cells, so they can no longer accumulate. Once fat cells are gone, they're gone for good, and you're left with a visibly more defined profile.
Of course, fat can always come back if you gain weight. So once you complete your Kybella treatment package, it's important to maintain a healthy diet and exercise regimen to ensure your Kybella results last a lifetime.
When you come into Looks RN, LLC, for your Kybella treatment, Stephanie evaluates your chin and jawline and discusses with you how Kybella can benefit you. She talks about how many sessions you may need and what to expect with each visit.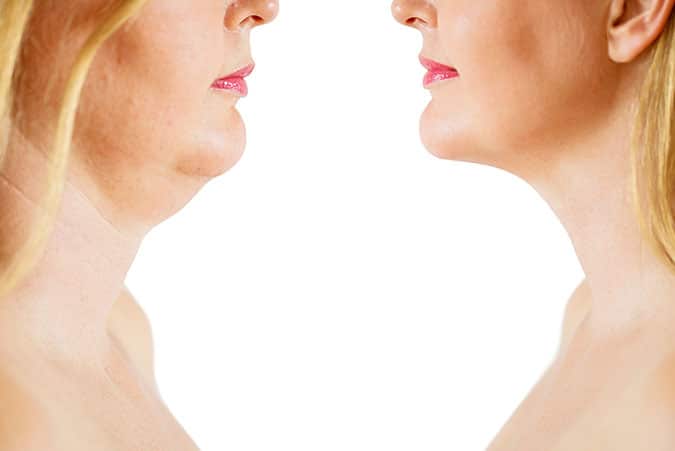 Once you and Stephanie agree on your Kybella treatment plan, she can numb your neck area with an ice pack or topical numbing cream. She carefully marks your targeted area with Kybella's unique mapping system to determine precisely where injections should go.
After your skin is prepped, Stephanie makes several small injections underneath your chin and down into your neck. The entire process takes about 15-20 minutes. Although you may be a little red and sore for a few days afterward, you won't have any downtime after Kybella and can safely return to your normal activities.
Even though Kybella targets fat cells on the spot, it takes your body some time to get rid of them. Within about three to four weeks, you start noticing that your profile is more defined and your double chin is starting to become less noticeable.
Though some men and women have optimal results within a couple of months of a single Kybella session at Looks RN, LLC, Stephanie may suggest additional Kybella sessions if you have more stubborn fat buildup. Kybella treatment packages can include up to six monthly sessions, depending on your needs.
Individual results may vary.