Dermal fillers are designed to add volume. They can restore volume in areas where you've lost it — age-related volume loss — or add plumpness in areas where you want more volume, like your lips.
Many fillers, including the collection of Juvéderm and Restylane, contain a synthetic form of hyaluronic acid. This substance delivers nutrients, helps your skin retain moisture, and provides volume in a gel-like substance.
As if all of those skin-enhancing benefits aren't enough, hyaluronic acid fillers go a step further. Hyaluronic acid actually holds 1000 times its weight in water, which gives your skin a boost of hydration leaving your texture smoother and you looking younger.  Additionally, they stimulate the production of collagen. This leaves your skin naturally firmer and tighter from the deepest layers.
Your dermal filler treatment from Looks RN, LLC, is entirely personalized to you and any areas you want to target. Stephanie offers a wide variety of fillers that are each specifically designed to treat certain things. You can get fillers to: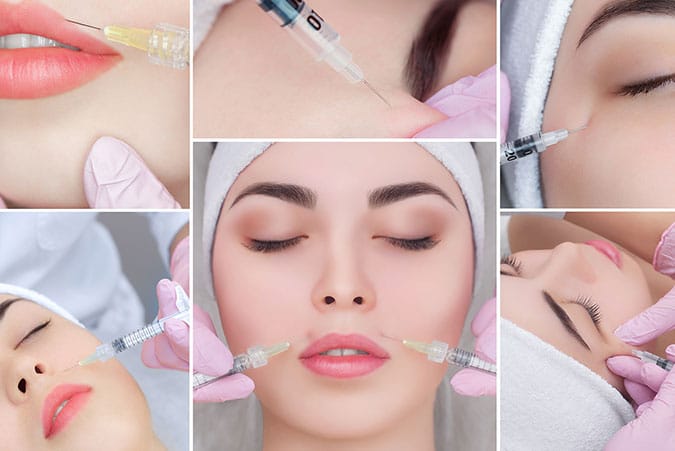 Plump your lips
Contour your cheeks
Soften nasolabial folds
Smooth out lines, wrinkles, and scars
Resolve laugh lines or vertical lip lines
Not only is Stephanie an expert injector, but she also has extensive experience in lip fillers, such as Juvéderm Ultra XC, Ultra Plus XC, and Volbella® XC, as well as the Restylane collection. She can ensure your filler service gives you the lasting results you want.
Plus, if you're worried about lines and wrinkles, Stephanie can pair your dermal filler treatment with Botox® or Dysport® injectables to relax facial muscles and give you superior anti-aging benefits.
Modern fillers, including Juvéderm and Restylane, are so advanced, they last for an extended period of time. Depending on the severity of your volume loss, which area you're targeting, and which filler you choose, Stephanie finds that most filler services provide optimal results for anywhere from 12-24 months.
Your filler treatment may last even longer if you're getting Botox or Dysport to relax your muscles. Once your fillers wear off, it's perfectly safe to come back to Looks RN, LLC, for a filler retreatment.
Individual results may vary.